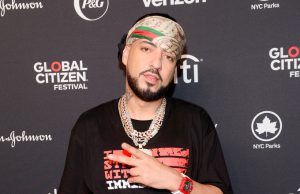 French Montana's song "Writing on the Wall" charted on Spotify this past week and a Twitter fan believes that French and his team are faking the streams.  The single features Post Malone, Cardi B, and Jamaican pop star, Rvssian.  It debuted on September 27 of last year but only spent five weeks on the Billboard Top 200. Last week, the single reentered the U.S. streaming charts.  However, a Twitter user by the name @karlamagne posted a twitter thread about why he believes French and team hacked personal Spotify accounts to boost their streaming numbers.
@
karlamagne stated that the song is only rising in popularity on Spotify. Even though it rose 27 spots to be within the top 50 on Spotify, the single dropped 105 spots on apple music, settling in at No. 1192.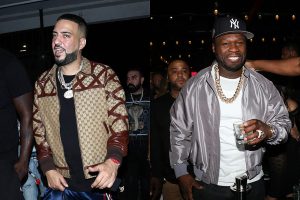 Not to mention, 50 Cent also joined the Spotify shaming by posting a stack of blank CDs on IG in an attempt to push French's buttons.
"Somebody send this to wrench. Damn he gonna need the old apple to burn the new music though. LOL."
So apparently there is "BEEF"  between the two rappers so French responded to 50. He seems to believe that 50 is the culprit behind the increased streams. https://www.instagram.com/p/B64t0ryJ64o/?utm_source=ig_web_copy_link