Desiigner Disses Kanye West On "Thotiana (Remix)"
Article By: Ashia Skye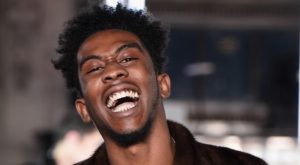 It is now abundantly clear that Desiigner is not happy with his label situation at G.O.O.D Music. Last night, the rapper dropped his own version of Blueface's "Thotiana."
"I like to mix the codeine with the Fanta, huh/I got it going crazy, like Desiigner, huh/Oh god, it goin' crazy, like Kanye, huh/I brought it to my house on a Sunday," Desiigner spits.
This release comes on the heels of the rapper claiming he revived G.O.O.D. Music, with the success of his single "Panda."  This is the same night he spoke on his feelings towards being signed to the label.
"Nobody is doing this shit for me, bro. Nobody is doing this shit for me," Desiigner said. "I had signed to Kanye West. The biggest nigga—y'all niggas think he's the genius. Y'all niggas think that that nigga shit. But to me, nigga, that nigga's crazy, nigga. To me, nigga, I've been doing this shit myself."
Check out Desiigner's "Thotiana (Remix)" below.