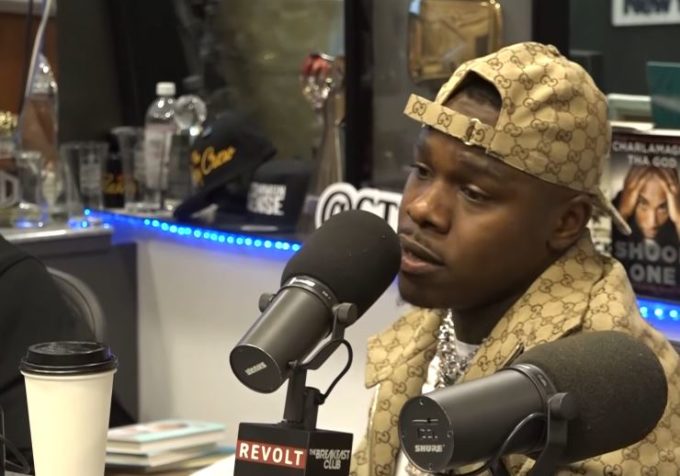 DaBaby is on course to top the Billboard 200 chart this week with his new album KIRK. Since releasing his album, the rapper has been on a promo run all over.

DaBaby made a stop on The Breakfast Club this morning to talk about the album, his life, how fatherhood has changed him, thoughts on female rappers, and more.
DaBaby named some of his musical influences to the hosts which include Bone Thugs-N-Harmony, Tupac, Eminem, Nelly, 50 Cent and Lloyd Banks. He also addressed the recent security issues where his bodyguard punched a woman who was attacking him in New Orleans. Watch.