City Of Houston Creates "Meek Mill Day" In Honor Of Meek's Criminal Justice Reform Efforts
Article By: Ashia Skye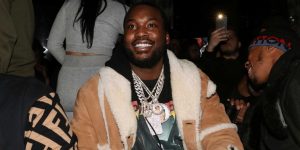 From now on,  Feb. 24 will be recognized as Meek Mill Day in Houston Texas. In honor of his efforts toward criminal justice reform, the city of Houston decided to honor Meek with his very own day. On his new holiday, Meek  posted some pictures of the proclamation to Instagram.
"Life is a roller coaster! #themotivationtour Houston gave me a meek mill day! 💪🏾🏆," Meek said in his caption.
Check out Meek Mill's post about Meek Mill Day in Houston below.
https://www.instagram.com/p/BuRpc2QHlqM/?utm_source=ig_web_copy_link