Chris Brown Teases New Video For NIcki Minaj & G-Eazy Collaboration "Wobble Up"
Article By: Ashia Skye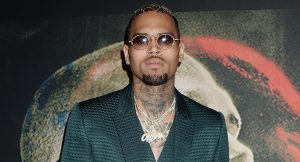 Last month Chris Brown dropped his single "Wobble Up" featuring Nicki Minaj and G-Eazy, from his upcoming album, Indigo.
Breezy has now revealed a teaser for the video on his Instagram yesterday. Though the teaser did not include any audio, it did include some pretty colorful visuals along with some great choreography. The full video will be released "real soon" according to Brown.
https://www.instagram.com/p/Bxc7mMlhUKq/?utm_source=ig_web_copy_link