Chris Brown Reveals New Album Will Have 30 Songs
Article By: Ashia Skye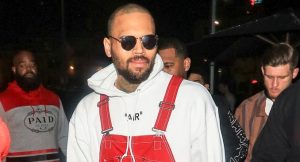 Chris Brown celebrated his 30th birthday by making an exciting announcement  to his fans.
In an Instagram post, Breezy revealead his new LP will have a grand total of 30 tracks.
"IM SO EXCITED ABOUT THIS INDIGO ALBUM NOW! ( oh, and just to let y'all in on a lil secret) IM TURNING 30 so there will be 30 songs on this one. SORRY NOT SORRY," the singer wrote in his IG caption.