Article By: Ashia Skye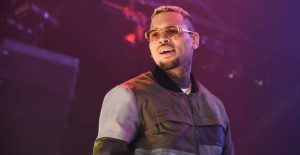 Though 21 Savage's immigration case is not to be laughed at, many have been making jokes online about it. On Monday, Chris Brown joined in, posting a video of 21 rapping with a British accent.
After the post, 21's good friend Offset decided to let Breezy know he didn't find the post funny. "Memes ain't funny lame." he wrote.
Chris responded with great hostility.
"@offsetyrn FUCK YOU LIL BOY," Brown began his angry response. "BETTER WORRY ABOUT WHAT U GOT GOING AND FOCUS ON 'YOU.' ALL THIS CAP ON IG IS WHAT'S LAME. YO ENERGY WONT LIKE THAT WHEN I CAME TO DRAKE SHOW IN LA. IF YOU DON'T GET YO A HIP A HOP A HIBBET A HIBBET TO THE HIP HOP AND YA DON'T STOP THE ROCKIN FACEASS OUT OF MY COMMENTS. SENSITIVE ASS NIGGA. CALL ME PERSONALLY. U WANT SOME CLOUT WHEN ALL U GOTTA DO IS PULl UP No camera no flexing and all at!!!!! IF YOU A REAL MAN FIGHT ME. Oh and another thing, SUCK MY DICK!!!!"
Check out Breezy and Offset's exchange below.
https://www.instagram.com/p/Btj4dtThnn1/?utm_source=ig_web_copy_link