Chance The Rapper Removes Collaboration With R. Kelly From All Streaming Services
Article By: Ashia Skye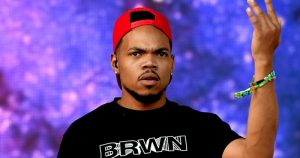 As Chicago native R. Kelly faces a plethora of abuse allegations, fellow Chicago native Chance The Rapper has decided to remove his R. Kelly collaboration "Somewhere in Paradise" from all streaming platforms.
Chance and Kels released the track in 2015, along with another Chicago singer, Jeremih. Chance recently spoke on the collaboration with journalist Jamilah Lemieux, admitting that he regretted making the track with Kelly.
"Making a song with R. Kelly was a mistake. I didn't value the accusers' stories because they were Black women. I made a mistake."
Chance also faced severe backlash for saying he did not value the accusers stories.
"The quote was taken out of context, but the truth is any of us who ever ignored the R Kelly stories, or ever believed he was setup/attacked by the system (as black men often are) were doing so at the detriment of black women and girls," Chance wrote. "I apologize to all of his survivors for working with him and for taking this long to speak out."