Cardi B & 21 Savage Come Together For DJ Khaled's "Wish Wish"
Article By: Ashia Skye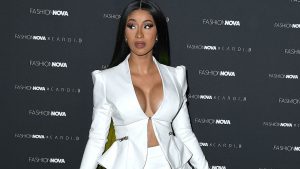 Cardi B and 21 Savage have linked up again, this time on Dj Khaled's new album, Father of Asahd.  The new track "Wish Wish," dropped along with the album today (May 17). Check out the Tay Keith-produced track below.