Blueface Buys $1,000,000 Mansion At 22 Years Old
Article By: Ashia Skye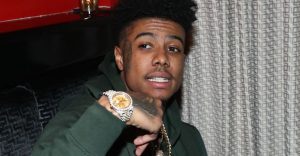 It looks like Blueface is celebrating his rapid success pretty early on. The rapper recently purchased a new house and dropped some major cash on it.
"I'm 22 bought my first house biggest 1 ona blocc million dollar home owner it ain't cheap to live in California," he wrote along with a money bag emoji. "[I] couldn't have done it [without] @wack100."
Check out Blueface's new crib below.
https://www.instagram.com/p/BvRuryhgGcK/?utm_source=ig_web_copy_link