Article By: Ashia Skye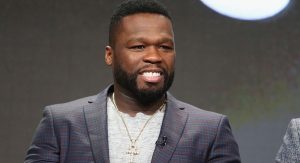 50 Cent was not pleased when an aspiring rapper attempted to get his attention while  he was out on a date at the movies.
Aspiring New Jersey artist NFL Dume can be seen approaching a very unwelcoming 50 Cent and it all went downhill from there. At one point 50 squares up with the man. The man steps back and asks, "You gon' hit me because I'm telling you I got talent?" Check out the interaction below.