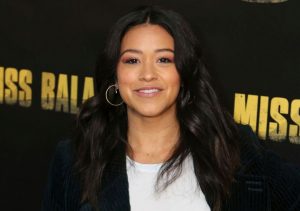 A video posted on her Instagram shows Gina Rodriguez getting her hair done as The Fugees song "Ready or Not" is playing in the background. Singing along, Rodriguez raps "I can do what you do … believe me. (N-word) give me heebie-jeebies." She later deleted the post but it had already been shared  extensively on social media. After immediate backlash, she posted a video apologizing:
"I just wanted to reach out and apologize. I am sorry," – "I am sorry if I offended anyone by singing along to The Fugees, to a song I love, that I grew up on. I love Lauryn Hill. And I really am sorry if I offended you."
However, many people said the apology did not sound sincere so a few hours later, she posted another apology early Wednesday on Instagram.
"In song and in real life, the words that I spoke should not have been spoken," – "I thoughtlessly sang along to the lyrics of a favorite song and even worse, I posted it. The word I sang carries with it a legacy of hurt and pain that I cannot even imagine. … I have some serious learning and growing up to do and I'm so deeply sorry for the pain I have caused."
Do you feel as though an apology was necessary? What are your thoughts?