Article By: Ashia Skye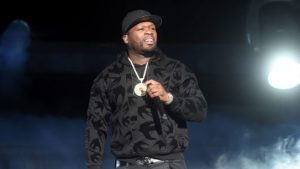 Though 50 cent hasn't put out any music in a while, during a recent appearance on Omari Hardwick's "Poetics" podcast, 50 took it back to the bars and dropped a new freestyle.
"Ill n***a, I don't want my face on your snapchat," he raps. "I blackjack, you can fuck around and get clapped at / no iPhones, no goPro, no no no, footage of the bullshit when I'm on GOMO / my man dope spot got hit, right now the strip club still lit / by next week, they gon' feel that shit / you think I'm old, I think I'm grown and I'm sexy / that young bitch can get it, and her mama can check me" spits Fif. Check out the freestyle below.