50 Cent Shares His Thoughts On Tekashi 6ix9ine Federal Racketeering Case
Article By: Ashia Skye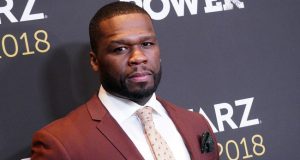 50 Cent who once had a good repore with 6ix9ine, publicly spoke out about what is currently going on with the young rapper. 6ix9ine has accepted a plea deal in a federal racketeering case, and allegedly identified his fellow Nine Trey Gangsta Blood members as assailants in multiple serious crimes.
While on DJ Drama's Shade 45 radio show, 50 spoke on the RICO case.
"[RICO] laws were designed for you not to escape them. When I saw what I saw in the paper, I feel like he's gonna tell on everything," 50 predicted. "That was the part that wasn't even in the indictment—the stuff that they're saying that he's talking about are not in the indictment so he's offering that along with everything else. And then they added those new people to the indictment. I think [after he comes home from jail] that he can make music and people can hear it, but the original core and base that he tapped into won't rock."
 50 believes RICO charges are far worse than any other kind of charge.
"When I get on the record with them, I'll go, 'I am not gang gang. I do not gang bang.' Immediately, 'cause I don't like RICO," he said, quoting lyrics from his Tekashi assisted song "Get the Strap." "I don't like conspiracy. Give me a homicide right now—I'll take a homicide right now before you give me that."
Check out 50 Cent's interview with DJ Drama below.