Article By: Ashia Skye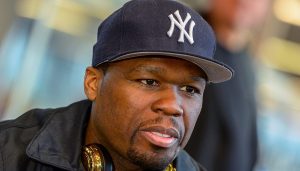 50 Cent is apparently still lending out money, and he wants people to pay up. In this newest installment,  50 claims that Dave East, Fabolous and Don Q owe him money after a night out on the town. "That nigga Dave East owe me money, Fabolous owe me money and…Don Q owe me money now," he proclaims.
50 spent the past weekend hosting several events in Atlanta and now after partying with Fif, they owe him money. On Monda, Don Q took to Instagram to try to clear his outstanding balance.
"Man I be partying with this nigga 50 Cent all weekend," Q said. "We are in the club and this nigga be passing me bottles every 15 minutes, I don't know how much this shits cost I ain't spend no money. I just want to make sure I don't owe you nothing," he said in the clip.
https://www.instagram.com/p/BykYLVNHaw9/?utm_source=ig_web_copy_link