21 Savage's Lawyer Reveals He Has Been On 23-Hour Lockdown In ICE Detention Center
Article By: Ashia Skye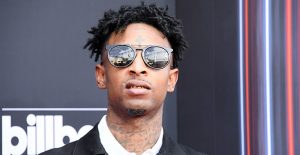 21 Savage has been in a U.S. Immigration and Customs Enforcement detention center since February 3rd. Now, 21's manager Justin "Meezy" Williams has the first update on 21's current status.
"Just got off phone wit Savage … he is in lockdown for 23hrs of the day no tv or any communication besides our 10 min phone calls," Meezy tweeted. "Everything I've told him that has been happening made him happy & makes this time fly by thank y'all for the support."
Savage remains in federal immigration custody and currently faces deportation to the U.K. A petition to stop the deportation has surpassed its goal of 200,000 signatures in just 24 hours.