2 Chainz Calls Out NBA For Not Choosing Him To Play In The Celebrity All-Star Game
Article By: Ashia Skye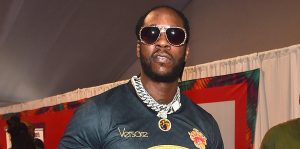 Yesterdaay, the NBA announced the official lineup for the 2019 All-Star Celebrity Game, big names like Rapsody and Quavo. One rapper who was pretty displeased with the fact that he did not make the list was 2 Chainz. He took to Instagram to call out the NBA for continously looking over him.
"HEY @nba YOU HAVE NEVER REACHED OUT FOR ME TO PLAY AND TO CLEAR SOME THINGS UP. IT FEELS LIKE IVE BEEN GETTIN SHITTED ON BY THE LEAGUE SINCE 2013, when SOMEONE IN MY CAMP APPARENTLY CALLED A WOMAN OUT OF HER NAME at the game…saying he felt disrespected. David Stern was still in office."
 "ANYWAY!! He was wrong and I apologized on this behalf!!" he continued. "IM ONE OF @nba BIGGEST SUPPORTERS and BARELY GET "COURTSIDE" TIX EVERY ALLSTAR ITS SOMETHING…there I had to vent I'm over it!"
The NBA All-star Celebrity Game will air live from Bojangles' Coliseum in Charlotte, N.C., on Feb. 15 at 7 p.m. on TNT. Check out 2 Chainz Rant below.
https://www.instagram.com/p/Btjpg8Jlonp/?utm_source=ig_web_copy_link