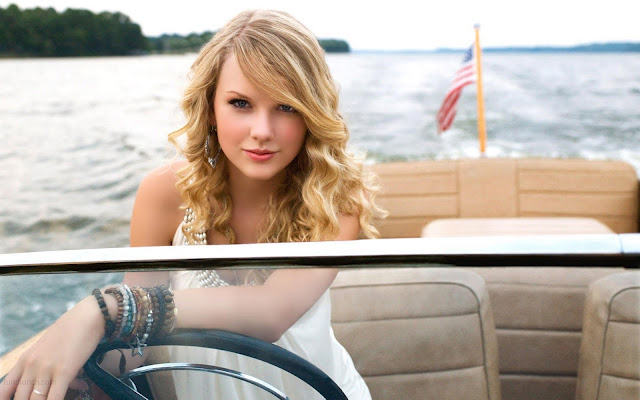 Lady Gaga, Katy Perry and Adele had huge years in 2011, with major tours, hit singles, Grammy wins and #1 chart-topping albums. But when Billboard magazine compiled its 2012 list of "Music's Top 40 Money Makers" , Taylor Swift was the big winner. In fact, the 22-year-old country pop darling out-earned all of her fellow ladies COMBINED. According to the magazine's calculations, Swift earned her #1 spot on the earner's list thanks to reported earnings of $35.7 million in the 2011 calendar year. Those earnings came from a combination of revenue from quadruple-platinum-plus the sales of Speak Now and its accompanying tour, which grossed $88.5 million in the U.S. alone. But because Swift writes her own songs, she also rolled up a big chunk of change in songwriting royalties as well. Right behind Swift was iconic rock band U2, who earned a reported $32.1 million thanks to their record-setting 360 tour — which grossed a whopping $736 million total over two years — including $50 million in merchandise sales and 1.4 million in digital track sales. Country singer Kenny Chesney was #3 with $29.8 million, followed by Lady Gaga at #4 with $25.3 million. She stayed in the top 5 thanks to sales of Born This Way and its accompanying Monster Ball tour, which grossed more than $51 million. She also moved 12.7 million digital tracks. Lil Wayne rounded out the top 5 with $23.1 million, made up of 12.3 million in digital track sales, $44.7 million in tour grosses and cash from his gig as founder of Young Money Entertainment.
The rest of the top 10:
Sade (#6, $16.3 million), Bon Jovi (#7, $15.8), Celine Dion (#8, $14.2 million) and Jason Aldean (#9, $13.4 million). Adele rounded out the top list at #10 with $13 million, mostly from the unstoppable streak of her 21 album's chart run,
 which included sales of 6.7 million copies last year alone. The "Glee" cast were just outside the top 10 at #11 ($12.5 million), Katy Perry hit #14 (11.9 million), Britney Spears was at #16 ($10 million) and like her sisters in pop, Rihanna made it to #22 ($7.6 million) through a combination of album and single sales and touring revenue. Other notable entries: Enrique Iglesias (#23, $7.4 million), Usher (#30, $6.2 million), Foo Fighters (#31, $6 million), Justin Bieber (#35, $5.5 million), Kanye West (#39, $5.3 million) and Linkin Park (#40, $5.1 million). Billboard calculated the figures based on proprietary data from its Boxscore archives for concert grosses, Nielsen SoundScan for sales of physical and digital albums, singles and ringtone sales, and Nielsen BDS for terrestrial radio play and streaming service information.