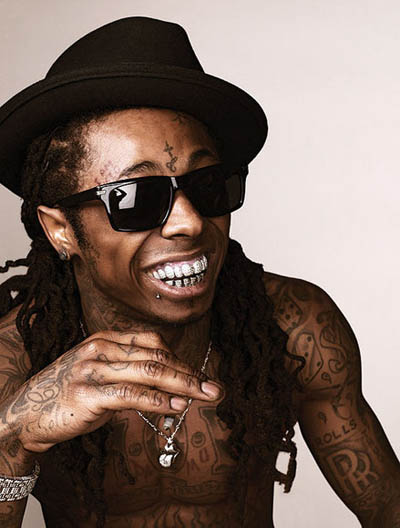 Lil Wayne mentioned that he had a sneaker deal in the works, but wasn't giving up any details. He later hinted at the possibility of working on a signature line of kicks with Supra. Today it was officially announced that Weezy has indeed partnered with Supra for his line of kicks. High Snobiety reports that ONE Distribution has revealed that the collection will be "inspired and overseen" by Lil Wayne and manufactured by Supra. This adds to the rapper's apparel portfolio that already includes his Trukfit clothing line, which is now being carried in Macy's. Supra posted the following on their website:
SUPRA is proud to announce an exclusive partnership with Lil Wayne. A full collection of new footwear designs, inspired and overseen by Lil Wayne, will be manufactured and distributed by SUPRA. There has been a longstanding respect between both parties: the SUPRA team cites Lil Wayne's music as a source of inspiration, and Lil Wayne has embraced SUPRA and worn the Skytop since it was first introduced to the market in 2007. The collection of new models will launch in early 2013 at SUPRA retailers worldwide, and suprafootwear.com.
While Wayne's sneaker line isn't launching until 2013, we will be able to get an early peek at the collection in Las Vegas at the Project trade show on August 20th t0 22nd.