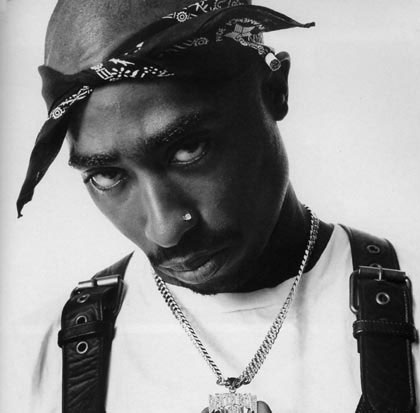 Filmmaker-musical producer QDIII (Quincy Jones III), known for his Beef DVD series and his Tupac Shakur: Thug Angel documentaries, has a new Tupac Shakur project in the works for the small screen.
Known for his close relationship with 'Pac, QDIII plans on releasing a TV mini-series, focusing on the rapper's many personalities.
"If you look at Tupac's life, he was a politician, he was musician, and then he was a guy who empowered women," he told XXL. "We're gonna do a six-part series documenting six different areas of his life."
The upcoming documentary will be much different than his previous work, QD says solely because this time he will be working with 'Pac's mother, Afeni Shakur.
"It's a real blessing because for the first time we'll have access to the family, information and items that only she would have," he said. "There's a lot of things that he left behind like notebooks, audio tapes of his meetings, and all kinds of stuff so it'll be a totally different look of Tupac because we actually have that access now."