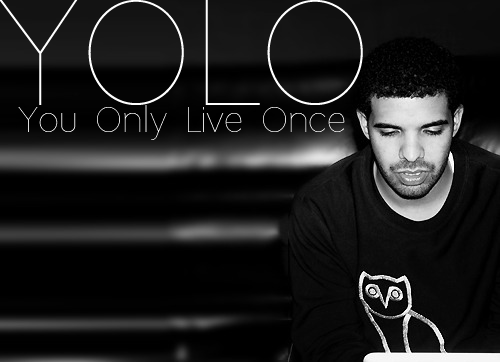 Drake saw a few big name brands using his "motto" without permission while walking through the aisles of Macy's and Walgreens; he later called out the stores for their items sporting the motto, "YOLO."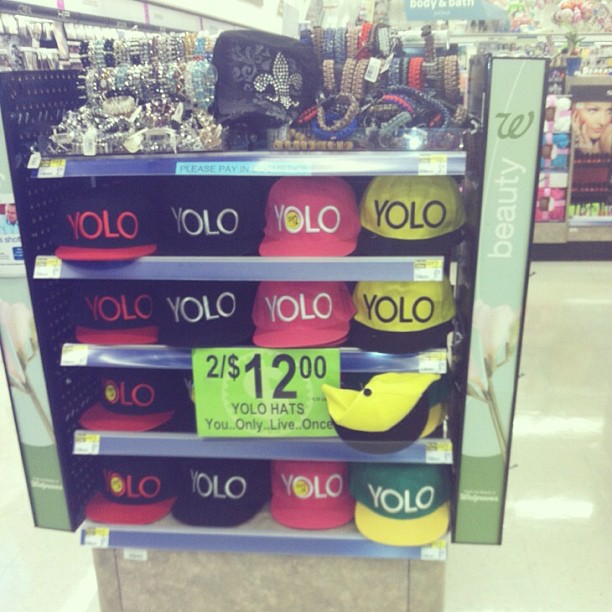 "Walgreens….you gotta either chill or cut the cheque," Drake captioned a photo of fitted hats with the abbreviation printed on.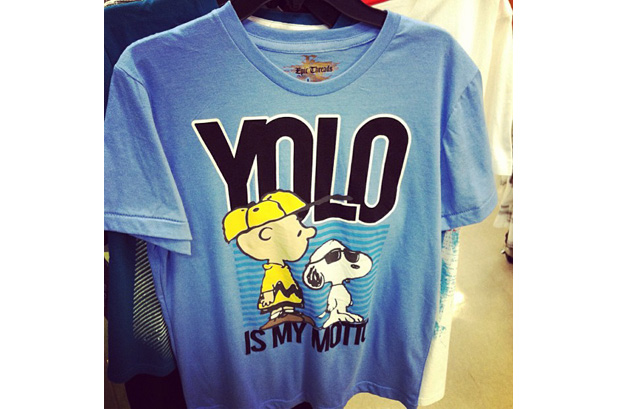 "Macy's…same goes for you," Drake wrote right after, alongside a photo of a Charlie Brown and Snoopy shirt with the words, "Yolo is my motto."
Drake didn't necessarily invent "YOLO," which stands for "You Only Live Once," but it's safe to say that he popularized the motto (or, "The Motto"). Drake first mentioned the phrase on Nov. 2011, when he announced the release of a collaborative mixtape with Ross of the same name.