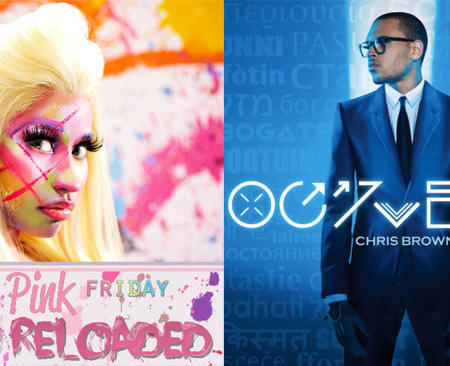 Nicki Minaj & Chris Brown offer a sample of the artwork to accompany their upcoming, highly anticipated albums.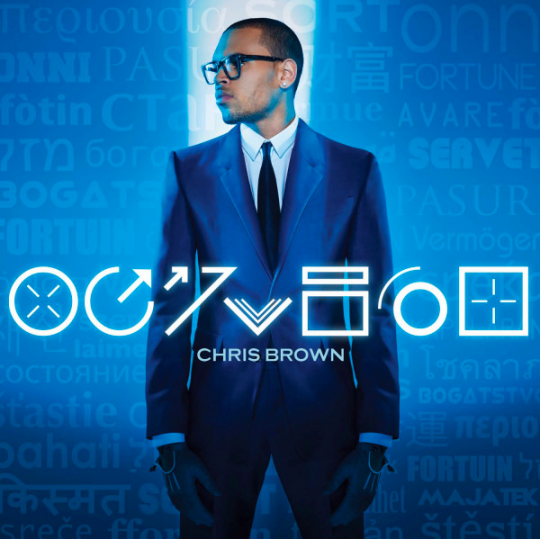 Chris Brown is stepping out in a retro-inspired look on his new album cover. For his fifth studio LP titled, Fortune, Brown stands underneath a bright light shining down on him with the word "Fortune" collaged behind him in different languages.
*Image is courtesy of photographers Steven Gomillion and Dennis Leupold, who have also worked with artists such as Ciara, Keri Hilson, and Cassie.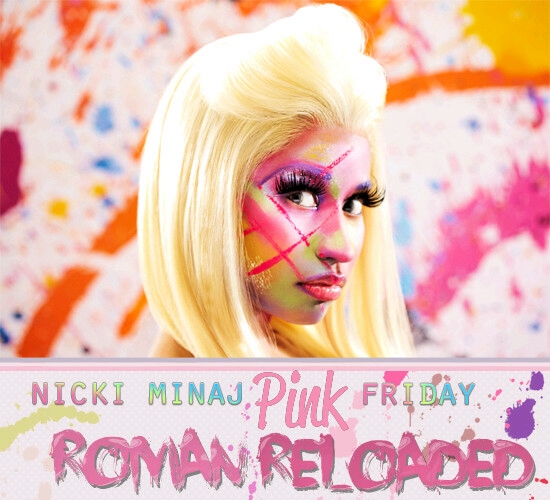 Nicki Minaj's cover is a little bit different than her debut album's look– with a more renegade, rebel vibe. Miss Nicki has got her face painted with a coordinating background and a pop graffiti look going on.