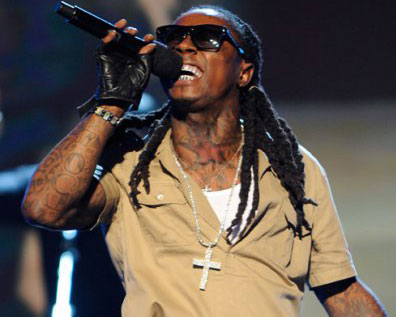 Lil Wayne remains intent on staying sober since regaining his freedom. He has instituted a ban of all alcoholic beverages back stage on his I Am Still Music tour.
A rep for Weezy's "I Am Still Music Tour" says that the concerts have "a dry backstage as we are committed to keeping a safe and professional atmosphere to ensure a smoothly running tour."
Lil Wayne then took it a step further and banned alcohol from his tour bus as well. This is a step in a positive direction for an artist, who is as infamous for his past substance abuse as he is known for his hit records. Luckily, it seems like sobriety has not had an effect on Weezy's talent–his
Sorry 4 the Wait
mixtape debuted to mostly positive reviews and hopes are high for his upcoming album.