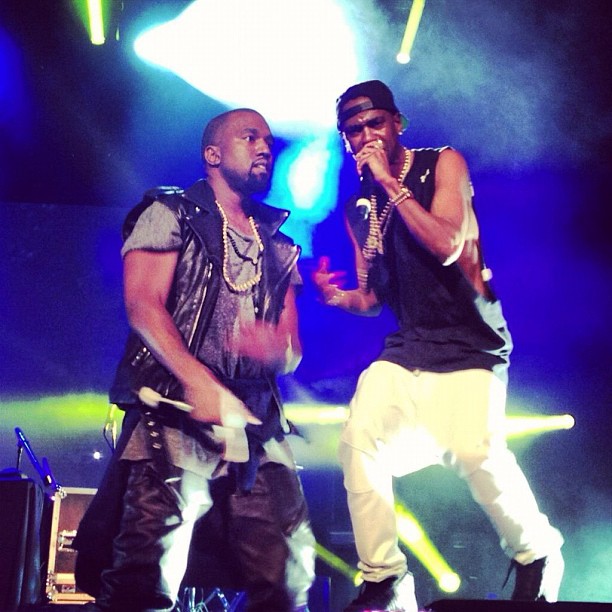 Kanye West, J. Cole & Common hit the stage as they joined Big Sean at the Palace of Auburn Hills as he announced the launch of the Sean Anderson Foundation to help community youth in his hometown. Big Sean launches his foundation to help the Youth in Detroit, Michigan. He plans on giving back to the kids to help them get a better education and life. During the concert he made the announcement about his foundation:
"The mission of the Sean Anderson Foundation is to assist in the education, health, safety and well-being of Detroit area school-aged youth," Big Sean said in a statement. "I want to use my awareness to improve the situations in our school systems in particular. Many schools in Detroit have been closing or are in danger of closing. My school played an integral part of making me the man I am today and without that education and extra care, I don't know where I would be today. So, I just want to help support the well being of young people in anyway that I can."
The Sean Anderson Foundation's offices is located in Detroit, and activities are run by officers and board of directors appointed by Sean and his mother Myra Anderson who serves as the President.