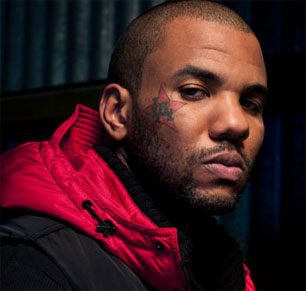 Game revealed for the first time on MTV RapFix Live that Dr. Dre will be narrating his next project 'The R.E.D. Album'.
Game has spent nearly three years working on his oft-delayed project 'The R.E.D. Album', which he finally finished just last week. Before the LP drops on August 23rd, the Compton, California native spoke with MTV News' Sway Calloway to discuss details surrounding the album, most notably revealing that Dr. Dre narrates the entire offering.
"It's narrated by Dr. Dre, the entire album. So it's real movie-ish man. It's going to be crazy," he said.
Naming theHit-Boy produced "Good, Bad & The Ugly" as his favorite track on the LP, Chuck Taylor explained that a few factors kept him from releasing the album sooner, including trying to raise three children while juggling international tours.